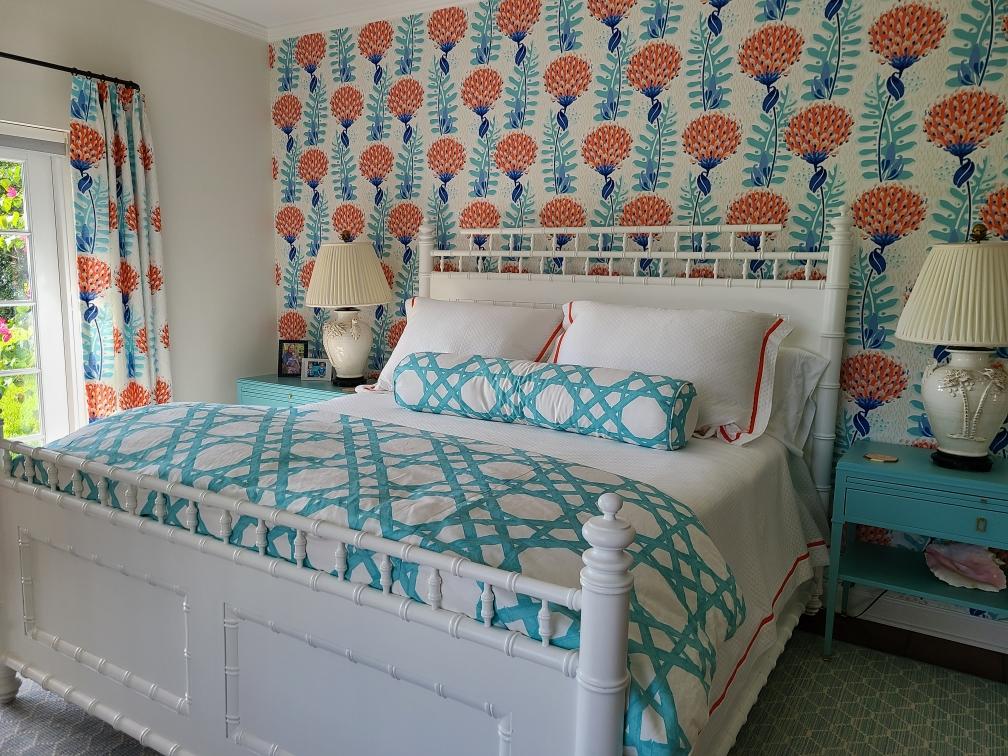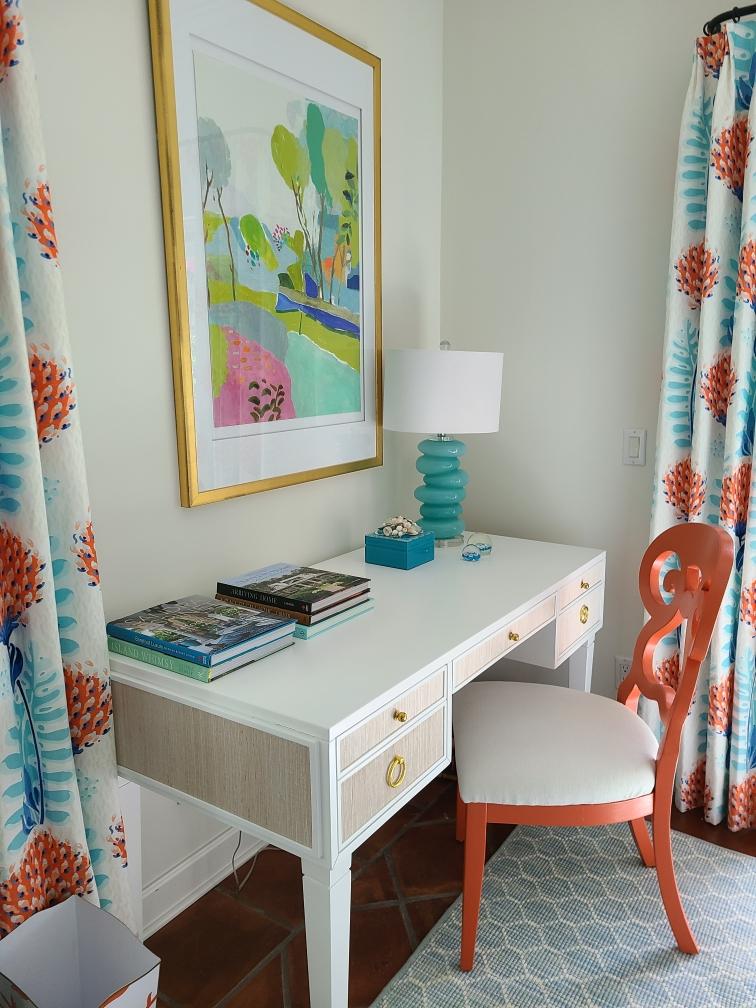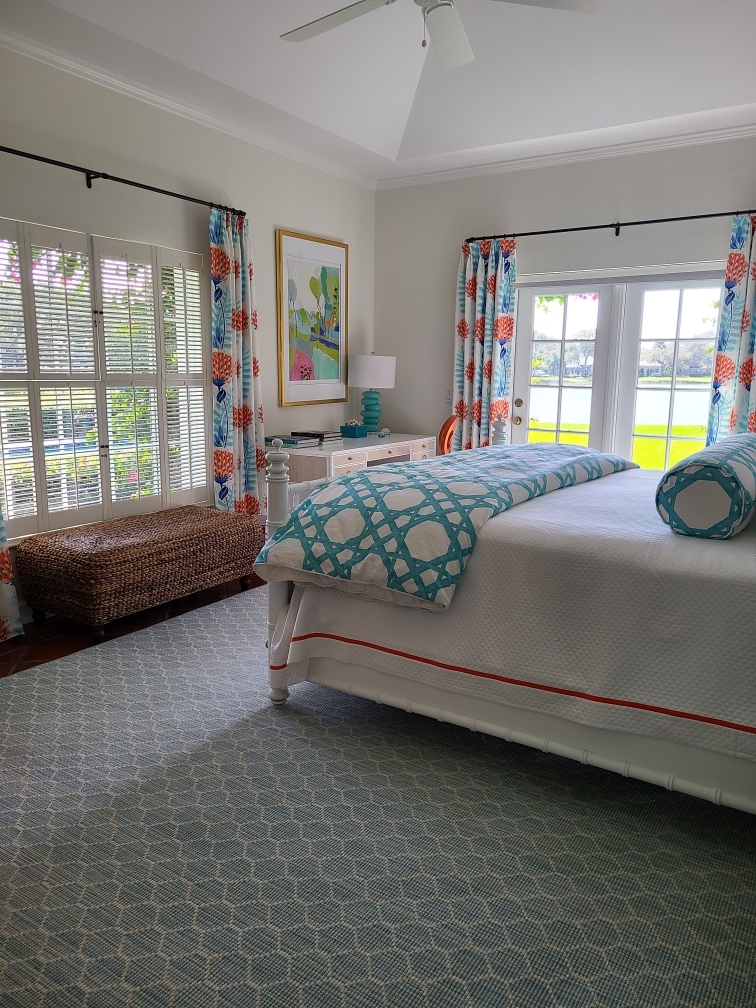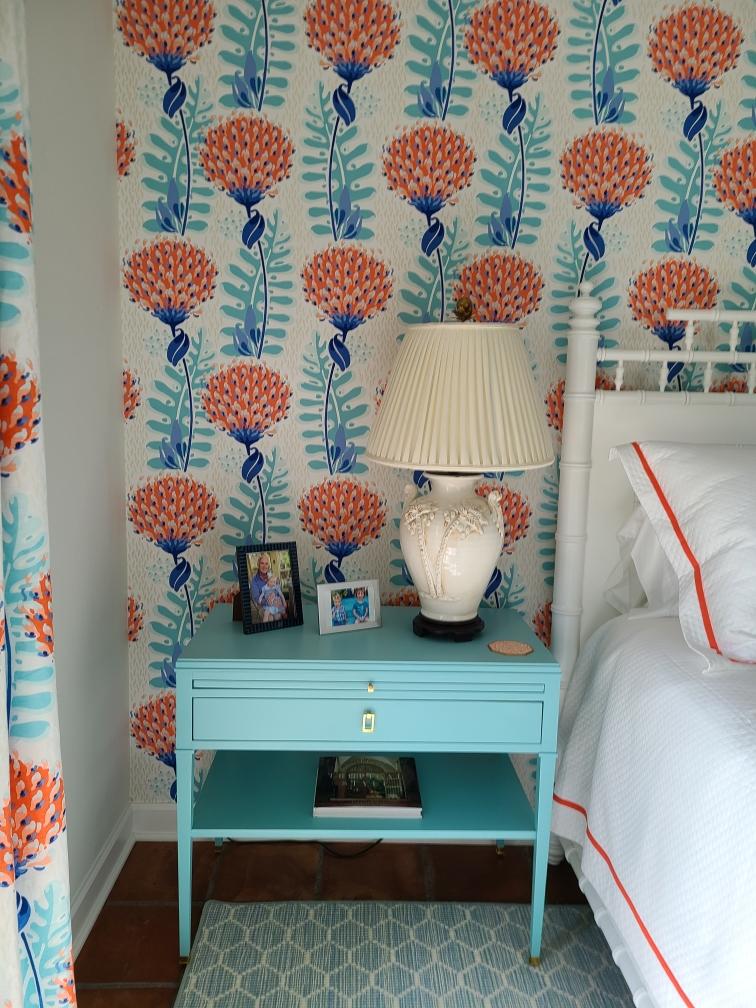 We talk a lot about trending styles and different kinds of concepts and how to apply them in your space. Today we want to show you some great ways we have taken some of our favorite concepts and styles and cultivated a beautiful space. You know how much we love the Coastal concept and we adore a pop of color! In this specific overhaul, we took simple pieces and added patterns and crisps whites to really create a Coastal flow. Let's dive a little deeper into Coastal and ways to bring it to life in your bedroom or any room in your home!
We have talked about Coastal before but it's always exciting when you can tie in an original example of what we have created personally! When it comes to Coastal themes, naturally we think about the ocean and a mostly beach house vibe. Fortunately, Coastal is not only restricted to seashells and anchors. As we have said in the past, Coastal is expressed mostly through natural lights, soft tones, and a very clean and airy aesthetic. Take that but add in your patterns and pops of color to express your style and it looks a little like this!
Coastal takes most of its design cues from nature, using textured materials, art and water palettes, different shades of blues and bright whites, and patterns. We see more and more use of coral to add that pop of color as it ties in so well with the water tones. Focusing on the natural light opens up the space and gives it an airy and clean feel. In most cases, we may have used a more neutral window treatment but when it comes to a Coastal pop of color, this window option definitely ties in that accent wall perfectly. It's a room that you just want to be in. It's relaxing and chic!
About that accent wall! We are swooning over it! We found this specific pattern at Thibaut Design and the current fabric to match! If you are interested in exploring this concept of accent walls with matching window coverings, we highly recommend Thibaut. We love how light and airy the room looks even with all of the color and the fun colorful patterns. Remember that Coastal doesn't have to be nautical or crisp whites. You can still move within this design concept while staying true to your personal style and love of vibrant colors and fun patterns.
Persnickety values personal style and we work hard to make sure that we help portray you in any room that we help you cultivate. Take a look through our Gallery to get some ideas of what we are all about or even get some ideas that you can incorporate into your home all on your own. Don't even feel boxed into a specific set of rules within a concept. We hope you enjoy this Coastal Color Pop as much as we do and we can't wait to show you more of what we have to offer!