We are so excited to share this styling that we recently did. We are huge fans of the Transitional concept and we love how fluid it can be and how it can be brought to life in a lot of different ways. In the simplest terms, Transitional is the best of both worlds. An equal contribution from classic and contemporary or traditional and modern. It is just a concept that embraces transitioning back and forth from a concept and its opposite. It's a place where indecisiveness can be embraced! Let's talk about this specific example and how easy it can be to cultivate a Transitional concept in your home!
First and foremost, that exposed brick and those gorgeous beams are what dreams are made of. In the main living space, we utilize a modern and clean feel with this solid, simple furniture while incorporating throw pillows with intricate patterns and pops of color. The coffee table is from Bungalow5 and it is so fun. We love how it has an art-deco look while still embracing a wood veneer. Check out the rug and how we manage to incorporate different patterns and colors while still maintaining a flow within the color palette. Nothing is too overwhelming, but it is more expressive than Traditional. We also want to bring attention to the console table underneath the round mirror, with lamps on both sides. This concept fills empty spaces well and adds a simple and chic touch. You can use this concept in so many ways and in any room you choose!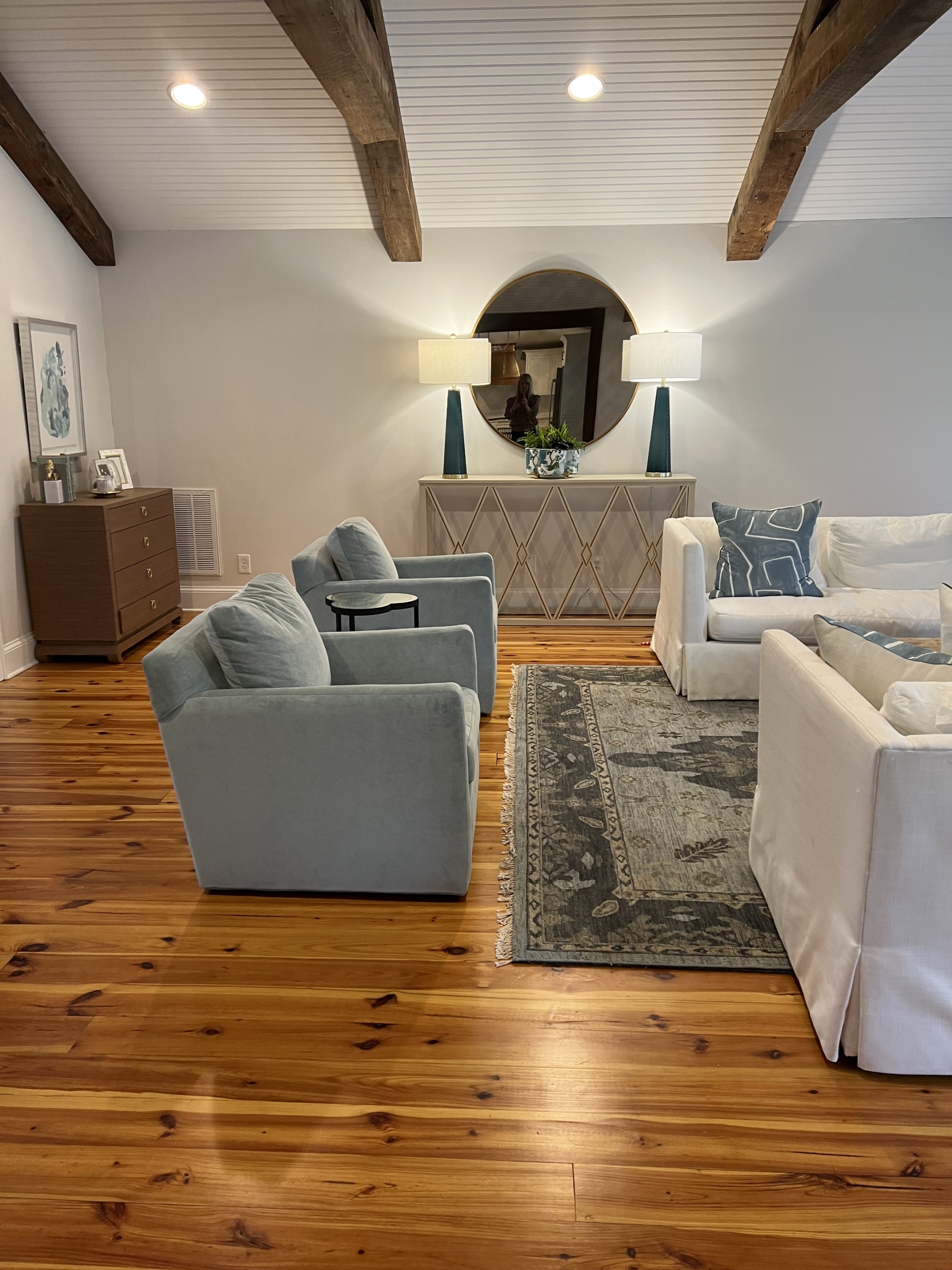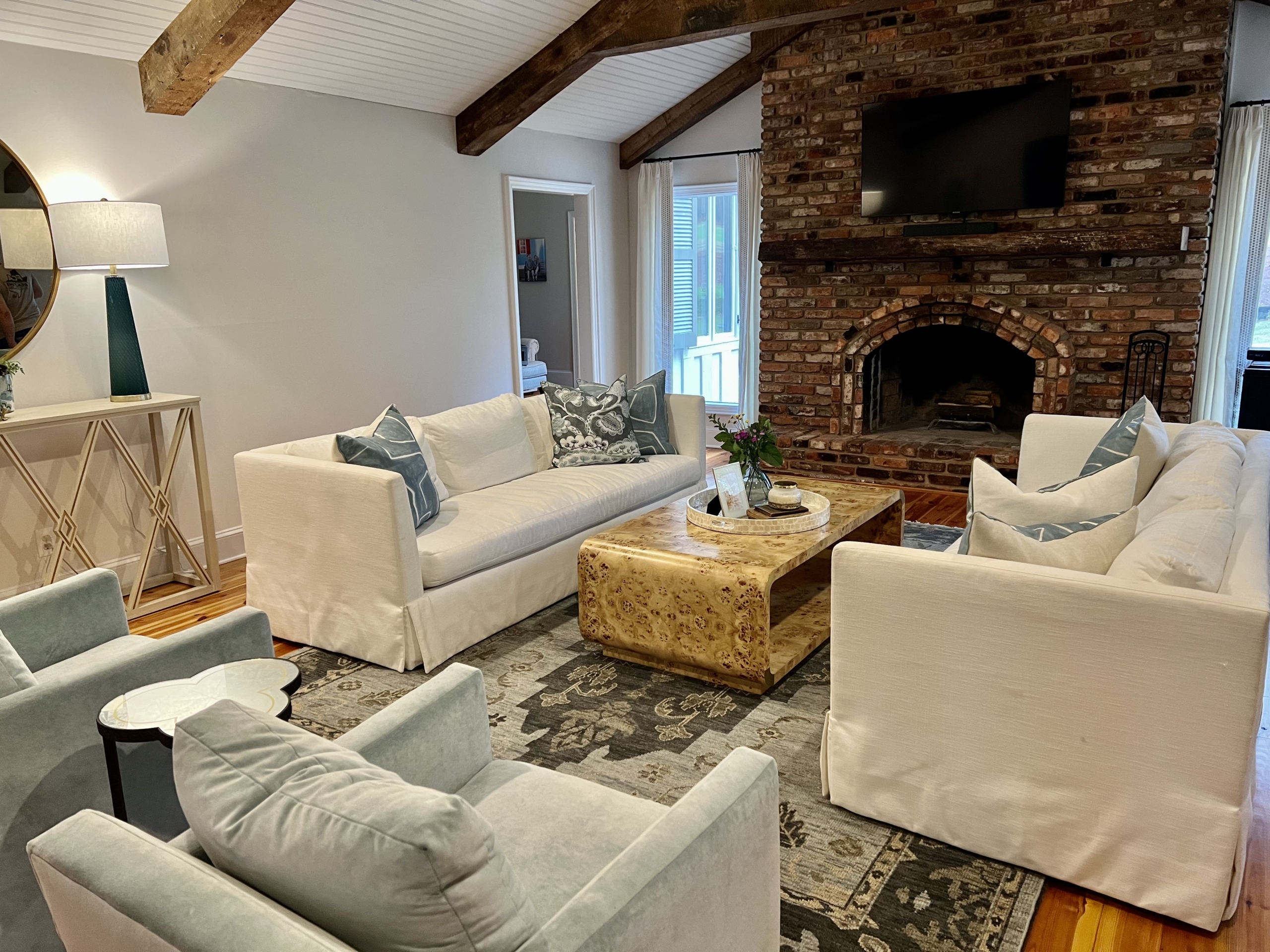 Moving into the dining space, we are obsessed with these chairs and how they tie in with the rest of the space. They have a very Minimalist and Bohemian style and they tie in so well with this Farmhouse table. This is what you can expect when you are exploring the world of Transitional. It's about combining and creating something that speaks to you and that isn't restricted to one or the other. You really can have it all when it comes to the Transitional concept. Overall, we love how this space came together. From those clean and calm armchairs to the intricate side table in between. This project is a good example of Transitional unfolding in a way that won't break the bank.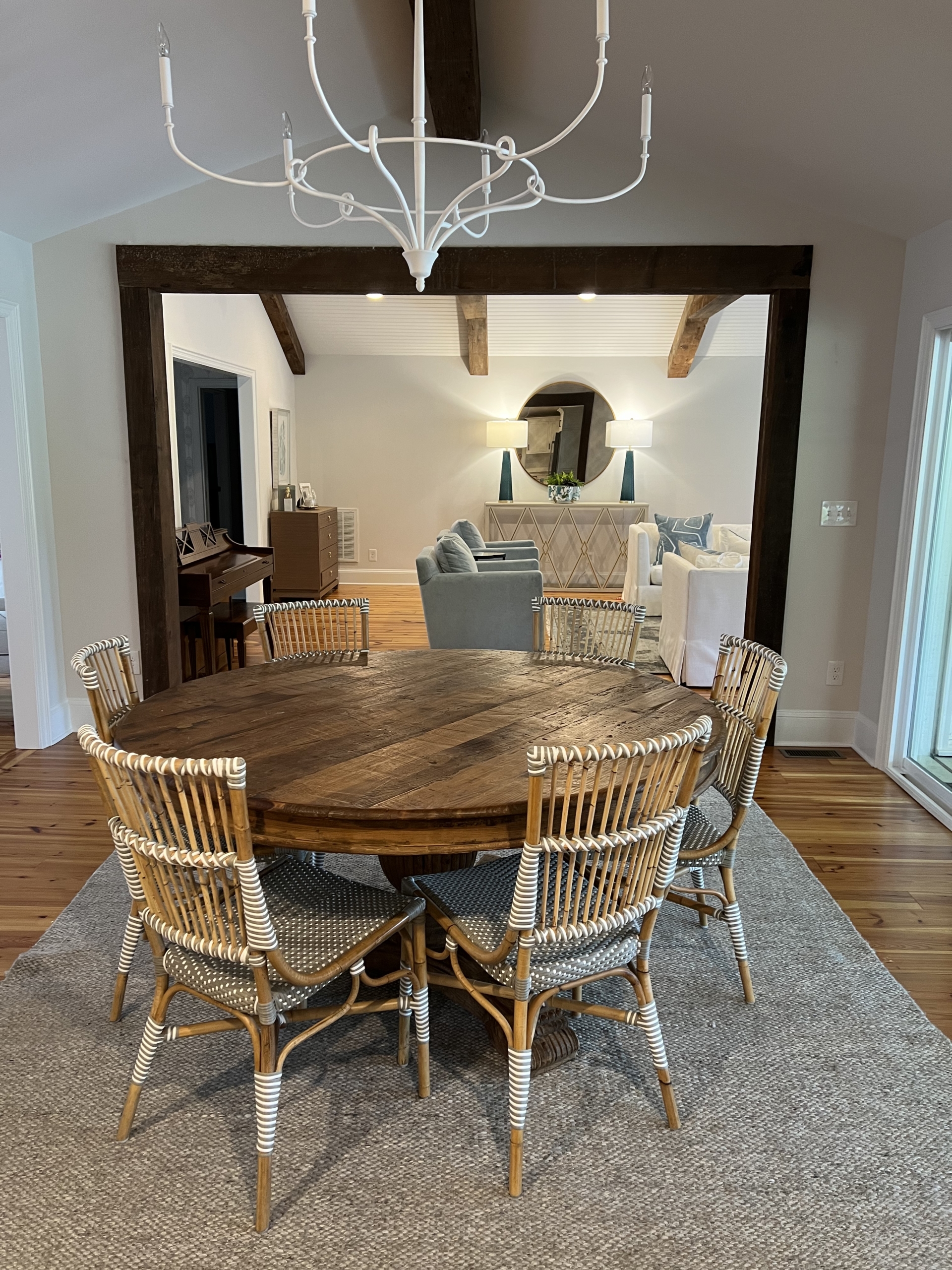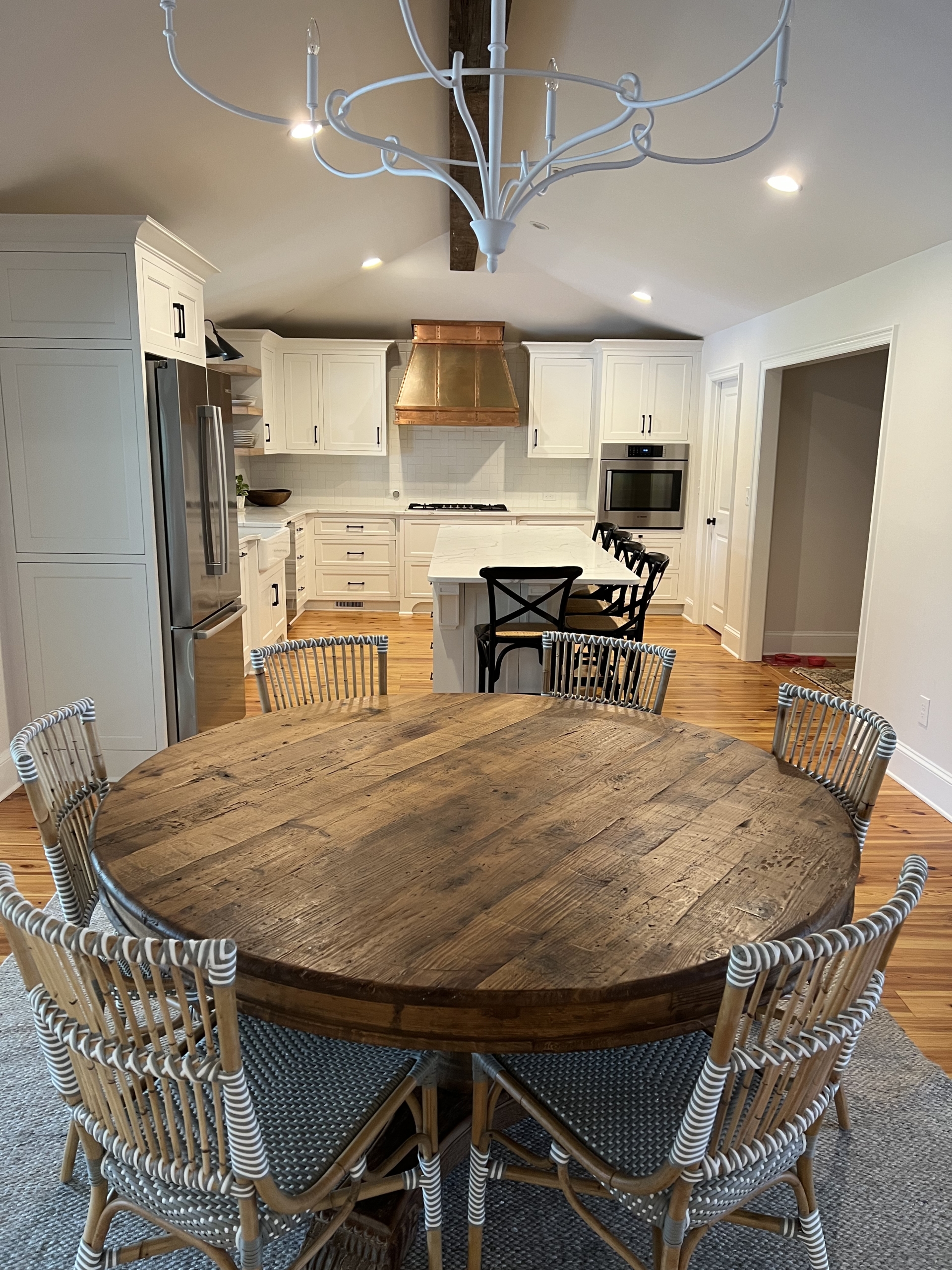 You can utilize many of the pieces that you already have and just add in pieces that give your space the Transitional feel that you are looking for. We used the following vendors to help put this look together; Bungalow5, Gabby, and Lee Industries. The beautiful this about this style is that you can use what you have, mix and match, and create something beautiful that is affordable and a reflection of you! Persnickety loves Transitional and we hope that we have convinced you to make the jump into the very charming world of Transitional design. Take a look at our Gallery to view more Transitional projects! You can even take a look at some other styles and concepts that we have done while you are at it!